FAST TRACKS MAGAZINE    

Volume VII, Issue 5
      May 2013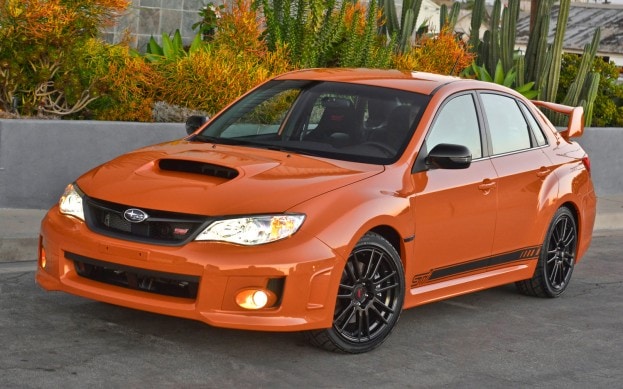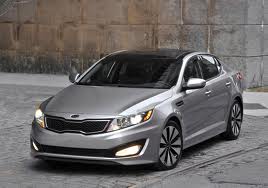 PREMIER WINS SUBARU STELLAR CARE AWARD AGAIN!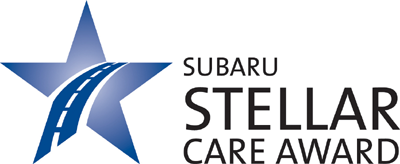 + Award put Subaru store in elite group of top dealers
Subaru of America, Inc. today announced that Premier Subaru of Branford, joins an elite group set to receive the prestigious 2013 Subaru Stellar Care Award.
The Subaru Stellar Care Award is earned by top ranking Subaru dealers who deliver an exceptional ownership experience to our customers, said Bill Cyphers, senior vice president, sales for Subaru of America. Award recipients meet the high Stellar Care benchmarks for customer satisfaction, brand representation, and operational excellence. Our brand has enjoyed record sales for the past four years and this success is in large part due to the excellence of our retail body.

All Subaru dealerships deliver a high quality experience to our customers, said Cyphers. The Stellar Care Award winners excel in the way they take care of their customers and represent the Subaru brand. Achieving this highly coveted award requires truly exceptional dedication and Subaru dealers must devote significant time and resources to the customer experience throughout the year.

Performance measures for the program range from participation in all customer-focused Subaru programs to maintaining a customer friendly, inviting facility. Dealers must also achieve outstanding satisfaction scores for all key areas in Sales and Service and demonstrate outstanding performance in Customer Loyalty.  

Subaru Lovers, Get Ready for "Launch Control"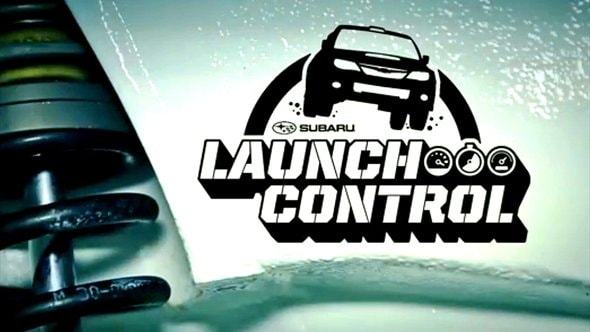 Subaru of America has announced the creation of a new series known as "Launch Control", following the Subaru Rally Team USA and Subaru PUMA Rallycross Team.  Fans will get to meet and learn more about defending Rally America champion, David Higgins, originally from Wales, and the new RallyCross  team featuring Dave Mirra, Bucky Lasek, and three-time European RallyCross champion Sverre Isaachsen. 
"Launch Control" is available at Subaru of America's YouTube channel  
 For more information on Subaru's unveiling, Click Here
New reasons why to buy your KIA from Premier KIA  

There are many great reasons why to buy your KIA from Premier KIA during the month of May.  Our inventory of new and certified pre-owned KIA's is now at it's largest, including a nice supply of the 2014 Sorento and the arrival of the 2014 Forte!  This inventory is backed by a new set of bonus incentives, including Owner Loyalty if you drive a KIA now, or competitive bonus if you drive a similar vehicle.  Plus, with the high demand, we have bulked up our sales staff as well to better assist you!       
KIA moves upscale to attract luxury buyers
With the all new redesigned 2014 Kia Forte and the all new Kia Cadenza hitting stores shortly, it is evident that KIA is trying to attract buyers that typically look to buy higher-end vehicles, such as BMW's and Mercedes. 
The 2014 Kia Forte, a redesigned model, has enough new equipment and amenities to attract those who would normally drop $40,000 or more on a luxury vehicle. The loaded Forte EX includes a 2-liter GDI four cylinder engine with 173 horsepower, that feels like quite a bit more. It also features four heated leather seats(plus the driver also has a cooling option), a heated steering wheel, power-folding mirrors, LED headlights, and, last but not least, the all new UVO eServices feature allowing you to call emergency services and run diagnostics from your car, even park your car and program its location to your smartphone. 
The all new 2014 Kia Cadenza is also on its way.  A navigation with an 8 inch touch screen, dual-zone automatic climate control, push button start, Infinity Audio System, and a backup camera are standard.  Plus if you get the Premium and Technology package, you also get a seven-inch TFT display in the gauge cluster, 19 inch alloy wheels, adaptive cruise control, blind-spot monitoring, and lane-departure warning. 
Pre-owned Sales Specials 
Not only do we have the new 2014 Forester, but we have a late-model pre-owned one as well!  This car was just traded back in for an Outback(no problems, the customer just decided the Outback was for    them).  The vehicle includes everything including automatic temperature control, front dual zone automatic climate control, heated front bucket seats, Harmon/Kardon Audio with AHA Infotainment    system, Leather upholstery, etc., plus we've certified it, so you get the 2014 WITH the extended 7 year, 100,000 mile warranty! 
        2014 Subaru Forester X Touring
        Fast Tracks Price: $29,498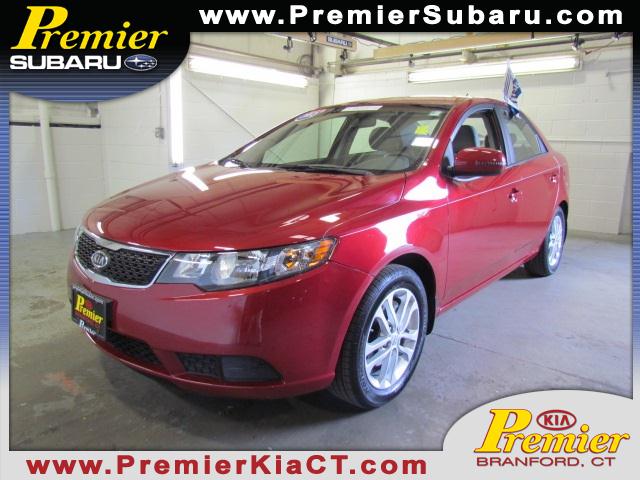 We also have the largest supply of late model pre-owned KIA's ? some with as little as 1,400 miles on it.  All KIA's that are certified include the balance of the 10 year, 100,000 milenationwide limited powertrain warranty. This particular 2012 Forte also includes Air Conditioning, Dual front impact airbags, Electronic Stability Control, and Power Sunroof!  
These are only two of a large selection of pre-owned vehicles we have available!    For more information, contact 1(800) 411-4551 for Subaru or (203) 315-2050 for Kia.
Customer's Corner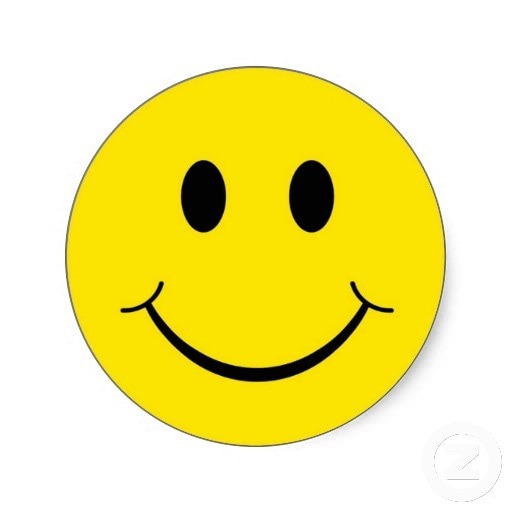 Notes from Happy Customers! Here are some reviews from Dealerrater.com - you can view others here and here .

I drove from the Albany, NY area to buy a car from Premier Subaru. They had the *best* prices within a 100-mile radius, hands down. Rita was FANTASTIC to deal with. She set up everything ahead of my Saturday visit and called me en route to let me know who to ask for once I got there. I met with Adam, who had the car all ready for a test drive by the time I arrived. Will, Rodney, and Mike tag-teamed on the trade-in and financing ends. Tammy batted cleanup and took care of all the other details, including handling out-of-state registration. It was a wonderful experience and I absolutely *LOVE* my 2012 Subaru Legacy! It was more than a 12-hour day that included a 6-hour round trip, but I'm very happy I made the drive. If you want a great price on a Subaru and a fabulous team to work with, go to Premier Subaru! You won't regret it.
- Technogeek, Satisfied Subaru Sales Customer
My husband and I were looking for a used car to replace his 2005 WRX before it started needing some major work. The time was right because we will be able to pass this car along to our son as a vehicle for college in a couple of years. We looked specifically for a Suzuki as we bought one for our college age daughter last year and were very pleased with the purchase based on reliability and price. So we started looking for dealers in CT who had suzukis on their lot. First off, my husband liked the dealer because he could set up an appointment on-line without having to speak to a salesperson first. We went to our appointment, were warmly greeted by Cindy and were able to take two different models out for a lengthy test drive. At the end of the appointment, we told Cindy we needed time to discuss, could we do something to hold the cars until the next day when we had come to a decision. She told us to go ahead and discuss and give her a call the next day to follow up. We decided Wednesday night that we would indeed purchase one of the two vehicles we had driven and that we would trade in my husband's car to do so. We gave a credit card over the phone as a hold payment and I mentioned to Cindy that since the drive was over an hour for us, it would be helpful if we could take delivery when we returned. That was not a problem and after exchanging several e-mails, we drove home in our new car on Saturday afternoon. I don't think anyone would give a car dealer a bad rap again if all visits went like this one. I would recommend dealers operate as much as possible by e-mail as it makes the experience so much more pleasant and less stressful once inside the dealership. Our experience was great and we plan to go back to Premier Kia/Subaru for our next car. Thank you so much Liam and Cindy! Laurie and Richard Gerry
- laurieluc, Satisfied Kia Sales Customer 
Links

        Premier Subaru Website - View inventory, schedule service
        Premier Kia Website - Our newest store!     
New Car Specials  
Subaru Service and Parts Specials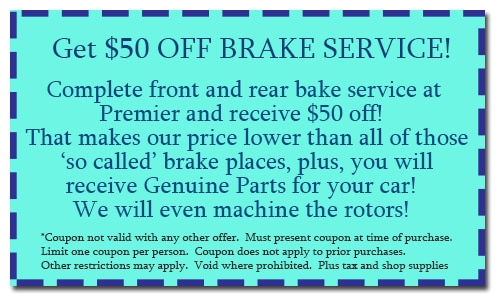 Check out our Subaru Parts Website at www.subarupartswarehouse.com  for further information! 
KIA Service and Parts Specials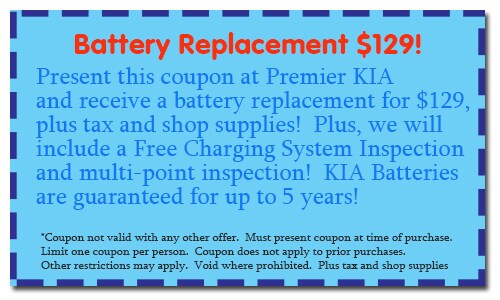 Check out our Kia Parts Website at Kia Parts Website. 
Adorable Adoptable Animals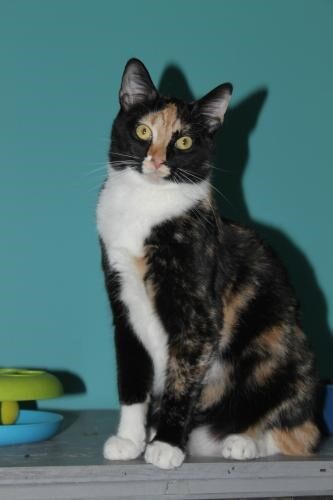 Every month, we highlight a pet that is in need of a good home in the Branford area. 
This month's special pet is this Calico named
Alicia
.  Alicia is friendly with other cats and, once she gets to know them, humans as well. Alicia would do best in a home with experienced cat owners who understand that she needs time, patience and love to get her to open up.She can be adopted alone or with her best friend named LoLa (short for Lois Lane).  For more information on Cassie, and other pets like her, please
click here
.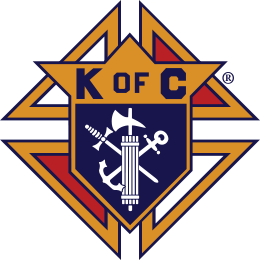 ALSO I would like personally announce that me and my friends at Knights of Columbus Silver City Council #2 will be hosting the 3rd annual Adoption Day on Saturday, June 8, from 12 noon to 6 p.m., at the Meriden Humane Society, 311 Murdock Ave., Meriden, CT  not far from I-91 at Exit 16.  Donations of animal products(food, toys, supplies, etc.) or other items to be used as raffle prizes will be happily accepted. For directions, or to make a donation, you can reach me at (203) 671-4698 or at (203) 643-1250. 
         Sincerely, Brian Canell
Special Service Benefits
Premier  Subaru is proud to have one of New England's  largest loaner car fleets - we currently have fifteen current model-year cars  that you can use if you are in for a major service or for a major repair. These  vehicles are continuously checked by us to ensure that they provide you with  safe transportation. Also, if you have purchased from us, the use of these cars  is absolutely free! Please ask next time that you are in our service department  for more details.
  - 
Brian Edward Canell, Editor-in-Chief