It is our goal to ensure our customers get the VIP experience!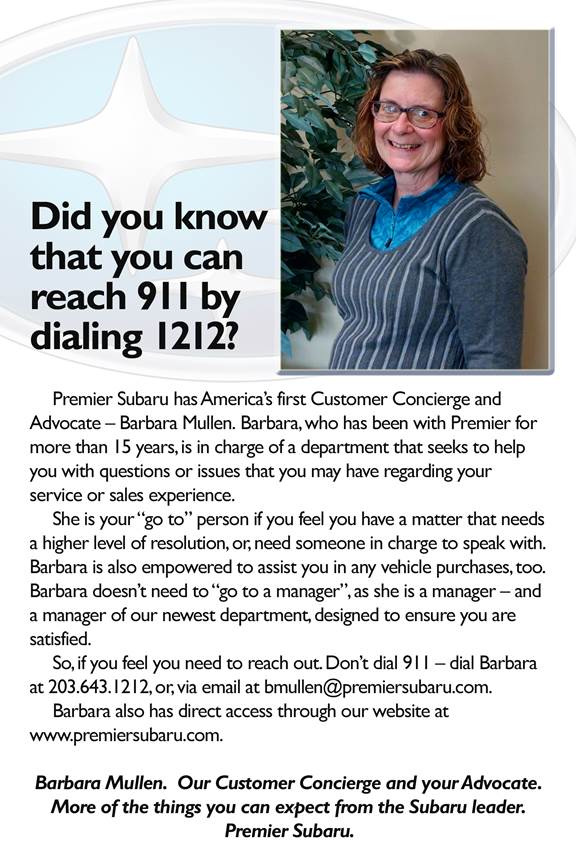 To better serve the needs of our existing customers, Premier Subaru has introduced Barbara Mullen as our Customer Ambassador.  Barbara will be heading up our Client Advocate/Concierge Department.  The focus of this department is to provide our customers with a liaison for issues or to expedite their vehicle repurchase process. 
Even Bob Alvine, our owner,  has less seniority than Barb, as she began here at Premier Subaru back in 2000, before it was Premier Subaru.  Still, her experience as a sales consultant here at Premier is short compared to her total time in the automotive industry.  She's been in the business about 25 years and has worked in the sales, accounting, and customer service areas of several dealerships.

Barb is Premier's community ambassador.  Although Barb is originally from Wallingford, CT, she's become a familiar face to many Branford town residents and is even a flute player in the Branford Town Band.  As such, she's the perfect person to represent Premier at the many events we participate in--the Guilford Fair, the Branford Town Festival, the North Haven Fair, and many more events throughout the year.

When she is here at the dealership, she feels her primary responsibility is to provide each customer with a superlative buying experience.  She believes that "customers spend good money on cars these days--it should be a good experience for them."  She has the knowledge and expertise to walk customers through the entire buying process with ease.

In her new role, Barbara will work to ensure that our company continually exceeds your expectations.  She will be working with our current customers to help answer their questions, resolve their problems, and assist them in the purchase of their next Subaru! 
"If you don't have a salesperson, I can make the process easy for you!" - Barb
You can reach Barbara at (203) 643-1212 or (203) 627-8318 to make an appointment or with any questions.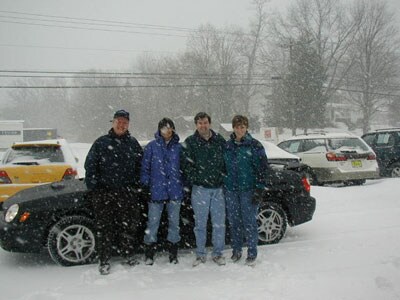 Even snow doesn't stop Barbara.  Here is Barbara Mullen delivering a vehicle back in February of 2003 to some of her many happy Subaru customers.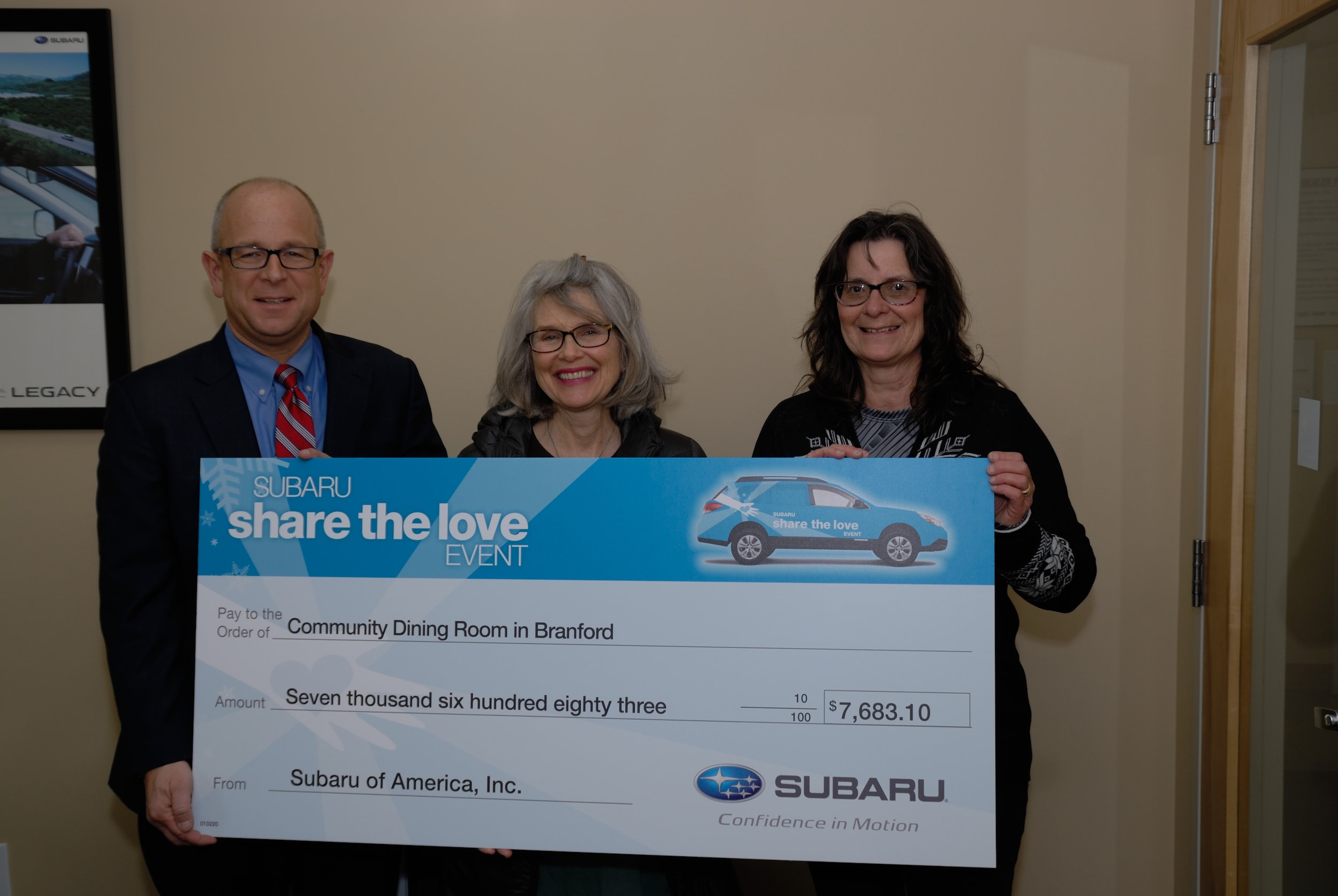 Barbara Mullen has a long history with working with Branford's community.  Here she is with, from left, Robert J. Alvine, President and Dealer Principal, Premier Subaru Branford; and Patricia Kral, Executive Director, Community Dining Room; Premier Subaru donated $7,683.10 to the Community Dining Room as part of the 2013 Subaru Share the Love Event.  Barbara Mullen is the dealer liaison with the Community Dining Room and shops for them every other week.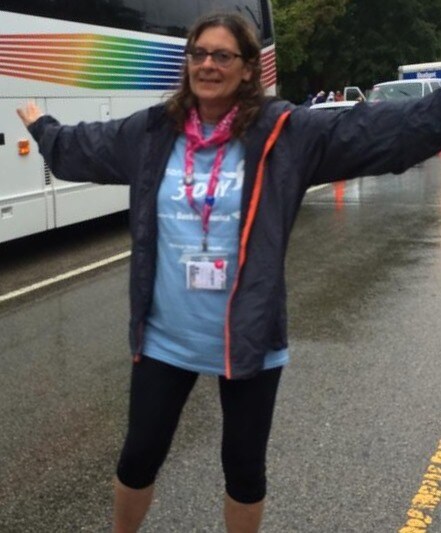 Here's a picture of Barb "directing traffic" at the recent Philadelphia Susan G. Komen 3-Day.  Barb was one of the co-captains of the Bus and Sweep, which was designed to assist tired walkers in the Susan G. Komen 3-day walk get to the next rest stop.  The Susan G. Komen 3-Day is a 60-mile walk that spans 3-days to support research and funding to help eliminate breast cancer.