The 2022 Subaru Love Promise Customer and Community Commitment Award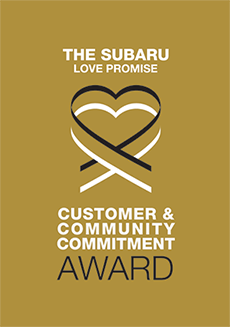 We've been nationally recognized for our dedication to our customers, our community, and the Subaru Love Promise.
We're honored to receive the 2022 Subaru Love Promise Customer and Community Commitment Award. This award nationally recognizes elite Subaru retailers who provide an exceptional customer experience at every interaction with Subaru. These retailers have also demonstrated an outstanding commitment to supporting passions and causes in their local communities in important areas such as the environment, community, health, education, and pets.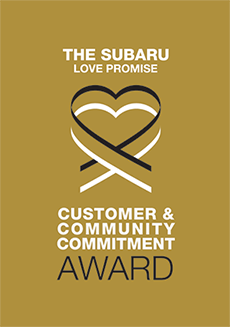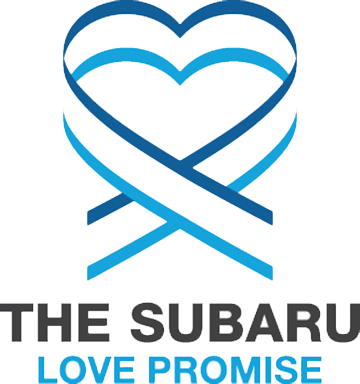 What is the Subaru Love Promise?
Subaru and our retailers believe in making the world a better place and the Subaru Love Promise is our vision of respecting all people. This is our commitment to show love and respect to our customers and to work to make a positive impact in the world.
How is Premier Subaru dedicated locally to the Love Promise?
At Premier Subaru, our Love Promise to the New Haven area can be seen in our proud support and sponsorship of many of our great local organizations. For more than 19 years, we have been proud to invest within the communities we serve. We are passionate about being more than a "car dealer" and, are determined to leave a positive footprint behind.
Branford Compassion Club, Dan Cosgrove Animal Shelter, ASPCA, Woofstock
The Branford Land Trust, The Shoreline Arts Alliance, The Branford Jazz on the Green
The University of New Haven, New Haven Legal Assistance, Branford Chamber of Commerce, Child & Family Guidance Center, The University of Rhode Island
Toys for Tots, JaneDoeNoMore, Christian Community Action, Branford Road Race, City of New Haven Arts & Entertainment Commission
SARAH Foundation, The Kennedy Center, The Branford Counseling Center, Camp Rising Sun, Smilow Cancer Center at Yale
Love Promise Stories from Premier Subaru
Subaru and Premier Subaru believe in making a positive impact on the communities in which we live and work. We uphold that belief through our Love Promise Community Commitment. Every month, we select inspiring stories from customers and partners from around our area who strive to support our collective commitment and feature them here
Premier Subaru Sponsors The West Haven Apple Festival - Robert A
For the 11th year in a row, Premier Subaru is sponsoring the West Haven Apple Festival running from September 24-26, 2022. Thousands of people come and enjoy live entertainment from local bands, kids crafts and delicious food. The festival prides itself in offering the West Haven Community a safe and inexpensive - family friendly - weekend. Through the years, the Apple Festival has donated tens of thousands of dollars to community organizations such as Project Hope, Alex's Kitchen (West Haven's only soup kitchen), WHEAT, West Haven Family Resource Center and more. Premier Subaru is so very proud to continue to support this amazing, family friendly, event.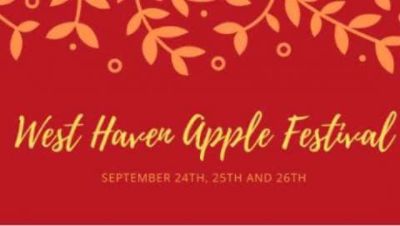 ---
Premier Supports The Branford Gridiron Club - Robert A
The Branford Gridiron Club is a volunteer, mainly parent-run, organization. Their mission is to support the athletes and coaches who are a part of the Branford High School Football Team. It is their goal to maintain and strengthen the great relationships that they have built with the community. Premier Subaru is proud to be a Platinum Sponsor of the Branford Gridiron for 2022. The Branford Gridiron Club provides much needed support for those things the team needs outside of the Athletic Department limited budget. Things such as equipment necessary to support the safety and conditioning of the athletes, summer physical fitness training program, team building activities, sideline Gatorade and food for every player after the games. They also host the senior day dinner - and, celebration dinner at the end of season. Premier Subaru is proud to be a platinum sponsor of this all-volunteer, local organization that promotes the Branford High School football team.
---
Skydive for Veterans - Robert A
Premier Subaru is again proud to sponsor Skydive for Veterans on Saturday, September 10, 2022. Premier Subaru is sponsoring Jeff Landon from Pat Munger Construction in Branford, CT. Jeff has worked with Premier Subaru in constructing two Subaru facilities in Connecticut. Jeff, who will be a Patriot Diver, will be taking the plunge from a "perfectly good airplane" to fund programs for House of Heroes CT Chapter and Work Vessels for Veterans in Noank, CT. We appreciate Jeff's commitment in assisting Premier Subaru build two state of the art facilities and, we appreciate his commitment to Veterans.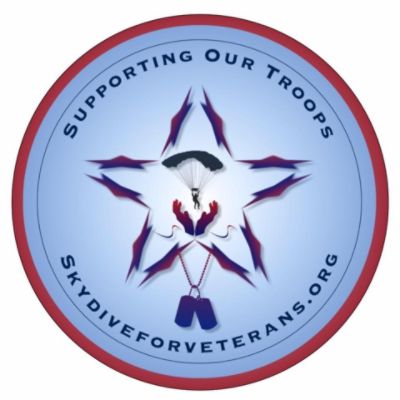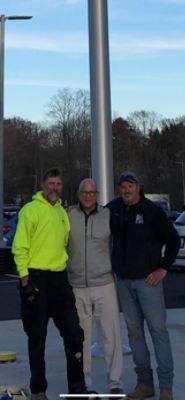 ---
Tip A Branford Police Officer! - Robert A
Premier Subaru is again participating in the Branford Police Department's Tip A Cop to be held on Monday, September 19, 2022. This fun event, which raised more than $30,000 for the Special Olympics of Connecticut is staged at Lenny's Indian Head Restaurant. Branford Police Officers are the waiters and waitresses of the evening and, rely on tips from customers to help fill their goal of raising money for the Special Olympics. Premier Subaru kicked off their fundraising with a $2,000 check and a donation of a 75" TV for their silent auction. Premier Subaru is proud to be a long time supporter of the Town of Branford Police Department and the Special Olympics of Connecticut.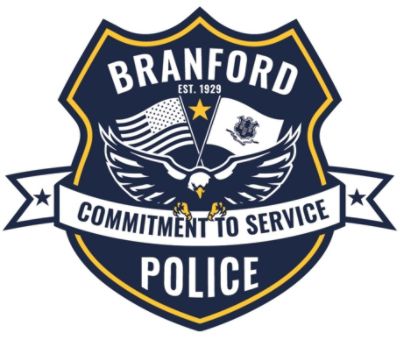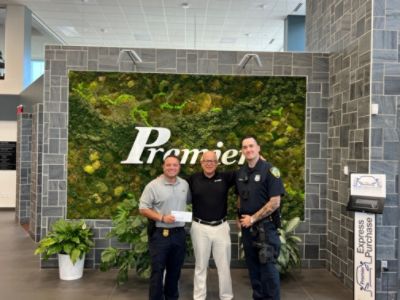 ---
Premier Subaru Supports The Paul Dostie KARE Foundation - Robert A
Premier Subaru was proud to be a GOLD sponsor for the first ever Paul Dostie KARE Foundation Festival in Guilford, CT. Premier Subaru worked with Mr. Dostie, who died from Glioblastoma in 2021, for more than 20 years. The mission for the foundation is to provide funds to help support travel and medical expenses for individuals faced with life threatening illnesses. Paul's family was impacted by the harsh reality of medical and travel expenses related to both Paul's illness and that of his daughter Allie, who has a serious heart condition called Hypertrophic Cardiomyopathy. Paul would be proud to know the mission of his foundation is to help alleviate the stress on families by providing financial support to those in need. The 1st Annual KARE FEST held at the Guilford Fairgrounds on June 11th, 2022. The day was magical for all who attended. Great music from 3 bands to include The Ticket, The Crushtones and John Cafferty and the Beaver Brown Band. It was a day of celebration and fundraising for this magical organization. Rita Wotherspoon, a valuable member of the Premier Subaru team - and longtime friend of Mr. Dostie, helped to lead the group in this successful event. Premier Subaru is proud to have been a part of this amazing day and amazing organization. Rare diseases are amongst the most challenging to fight - and, we are proud to not forget them.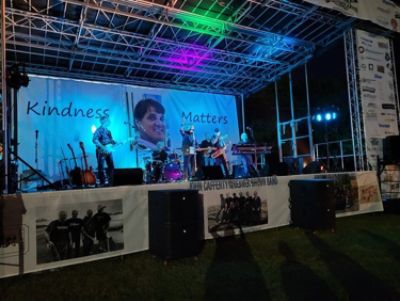 ---
Premier Subaru Donates Food to The Community Dining Room - Robert A
For the month of May, 2022, Premier Subaru had a food drive in their Branford, CT showroom to benefit The Community Dining Room. Founded in 1985, the Community Dining Room (CDR) is a private, not-for-profit organization providing food, support, and companionship to our shoreline neighbors. They serve the south-central Connecticut shoreline, including East Haven, Branford, North Branford, and Guilford. The Community Dining Room is committed to providing meals to the community and supporting basic human needs. Their vision is to see a well-nourished community. They strive to promote public awareness of the impact of hunger and isolation in our society. They are dedicated to helping our guests with their practical needs through referrals and fellowship. Rick Marino, General Sales Manager, of Premier Subaru, presented The Community Dining Room with a "van full" of non-perishable food and supplies to support their efforts. Premier Subaru is proud of the 10 year partnership it has with The Community Dining Room. ​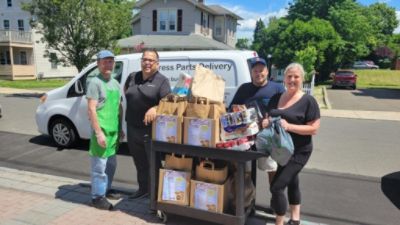 ---
Feed Branford Kids - ROBERT J ALVINE R
Premier Subaru is proud to be a Platinum Sponsor for the "Rock the Brewery" event to benefit Feed Branford Kids. The event is June 2 from 6pm to 9pm at the Stony Creek Brewery in Branford, CT The purpose of Feed Branford Kids is to provide every child with life's basic needs. The primary goal is to feed every child in Branford who needs weekend meals regardless of income or circumstance. While often school lunch programs helps those children in need during the school day - there is no real program for the weekends. Feed Branford Kids backpack delivery program honors a child's need for privacy by partnering with school administrators to 2 breakfast meals, 2 main meals, 2 cartons of milk, 2 cartons of juice and snacks for each weekend for an entire year. Feed Branford Kids offers a weekend backpack program that has no income eligibility requirements and includes children beyond the free and reduced breakfast and lunch programs. The need is a real one, as, the organization estimates that 1 in 3 children meet the criteria. The organization also meets the needs of our diverse community - as, 40 languages other than English are spoken in the Branford school system. Premier Subaru in Branford is proud to be a Platinum Sponsor of this important fundraising event for this amazing organization.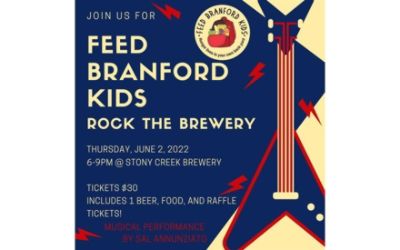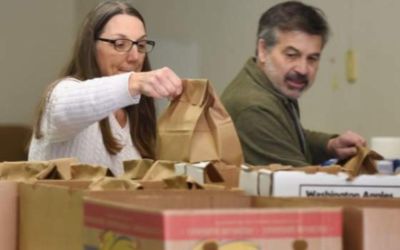 ---
Premier Subaru Donates $45850 to Camp Rising Sun - Shaun H
Robert J Alvine, President of Premier Subaru, presented Shawn Heffernan, CEO of Camp Rising Sun, with a check for $45,850 at the dealership's facility in Branford, CT. The donation represented the proceeds from the annual "Share the Love" event, in which anyone who purchased or leased a new Subaru could chose a $250 donation to one of four national charities – ASPCA, Make-A-Wish Foundation, Meals on Wheels Association of America, the National Park Foundation – or a fifth local charity for their customers to support. Premier Subaru selected Camp Rising Sun as their "hometown charity" for the 2021-2022 Share the Love Campaign for the sixth year in a row. Premier Subaru is proud to have matched dollars from Subaru of America directly to provide additional impact to Camp Rising Sun. "Our customers have the choice of five different amazing charities, and, nearly every single one chose Camp Rising Sun" said Mr. Alvine. "We are honored to continue to be a partner in supporting such a deserving organization." Camp Rising Sun was designed to provide a safe, nuturing environment to children ages 5 through 17 who have been diagnosed with cancer. Camp Week takes places at Camp Jewell YMCA in Colebrook, CT. Camp Rising Sun has been around since 1983 and has grown to well over 100 campers each year. The dollars provided by Premier Subaru, under the most recent Share the Love Program, will support more than 40 campers this year. Over the last 14 years, through the Share the Love Event, Subaru of America and its participating retailers have donated more than $227 million to charity, with customers choosing between four national charities and over 1,440 hometown charities.Premier Subaru has donated more than $380,000 to Camp Rising Sun in the last 6 years – and supported more than 250 campers.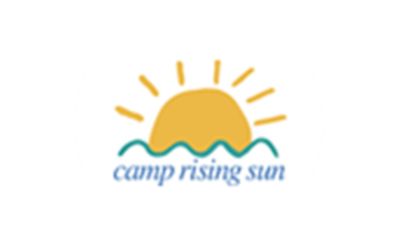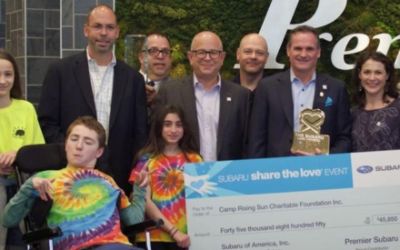 ---
Hillhouse High School Auto Shop Program - Robert A
On Wednesday, November 10, 2021, Premier Subaru attended the grand unveiling of the brand new automotive technology program at Hillhouse High School in New Haven, Connecticut. The program is a two part high school training and college-credited course program that will provide high schoolers a pathway into the automotive job sector. Premier Subaru donated all of the shop equipment for the program. The opening of this program ends a six year pursuit by Hillhouse Principal James Worthy who has been on a mission to create career pathways for his students. The shop's architect, Del Simmons, created the design plans for the former Hillhouse storage room turned automotive shop at no charge. Mr. Simmons also designed the Premier Subaru facility in Branford, Ct. State Representative Toni Walker helped the program secure the funds necessary for creating the space - but, had no further funds for equipment. That is where Premier Subaru stepped in. Bob Alvine, President of Premier Subaru, donated all of the equipment, including lifts, benches, tire balancers, tire machines and other items. According to Mr. Alvine "It is imperative for us to invest in students today as the technology of tomorrow will require the best and the brightest. There are many pathways to success that don't require a four year degree. We are so honored to be a part of this amazing program." The Hillhouse High School automotive training program is run in partnership with The Justice Education Center and Gateway Community College.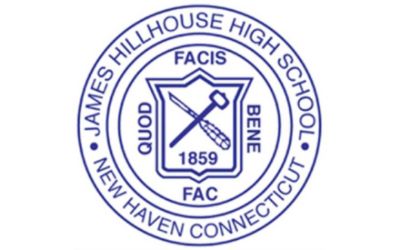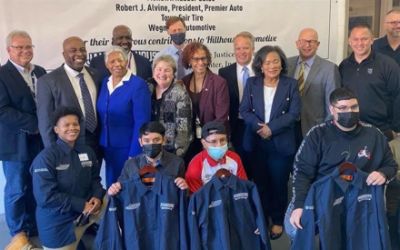 ---
Fallen Firefighter Ricardo Torres - Robert A
New Haven Firefighter Ricardo Torres, Jr., died a hero on May 12, 2021 while responding to a fire on Valley Street in New Haven. He was the loving husband to Erica Martinez, a loving and caring father to their son Oliver Torres – and, father to Crew Torres who was born in August, 2021 – following his death. Premier Subaru provided the family with a direct monetary donation – while the employees of Premier Subaru donated baby clothes, diapers and household items. Premier Subaru were finally able to connect with the New Haven Firefighters in October, 2021 to facilitate the donations and, thank them for their dedicated service to our community. Ricardo Torres, Jr., will always be remembered and a hero in our community.
---