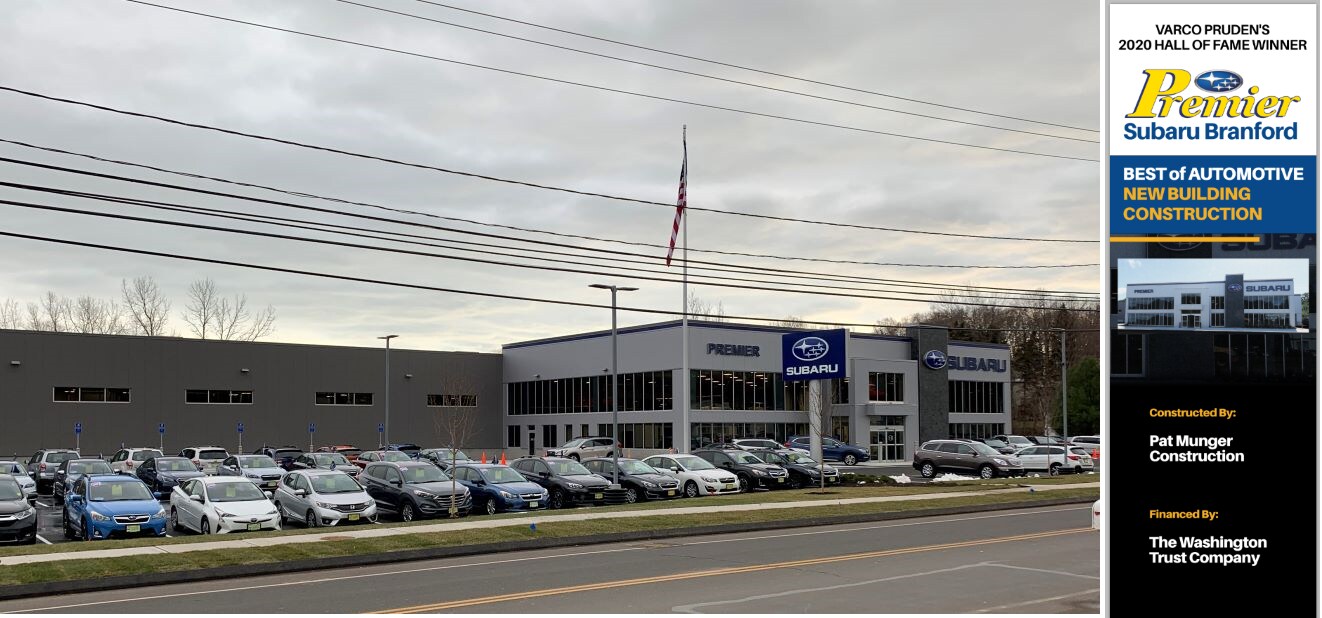 February 2019 - Update
The Construction is making great progress! The weather has definitely helped move things along. Check out these photos..
| | | |
| --- | --- | --- |
|   | |   |
|   | | |
---
---
July 2018 - Update
We finally have full sign offs and, will be full speed ahead.  This delay has been horrible for all of us - and, the time it has taken to get final sign offs significantly long.
 
Subsurface hopes to load the equipment up in New Hampshire this coming weekend and mobilize on Monday, July 16th and start the actual work with the aggregate piles on Tuesday, July 17th.
 
Quality Associates plans to be on site tomorrow to relocate one of the piles of material that is in the way. The building is staked out and we are ready to start. Quality Associates will remain on site and start their part of the Ground Improvement and remain on site so as soon as this work is complete we can start the foundation.
 
The VP Steel Building has a ship date of Monday, August 6th, so, all site work and foundation work must be completed by then.
 

May 2018 - Update

TO OUR VALUED CLIENTS, FRIENDS AND TEAM MEMBERS:

Please allow me to update you on the progress with our new facility.

Construction is underway!   While the site looks like "not much is going on", we have been working diligently on the basic site infrastructure.   This includes all of the drainage, sewer, electrical and even I/T conduit needed for our building and, the site itself.   These basic items will continue through the month of May, 2018.                               

By the beginning of June, 2018, we expect the actual foundation to be poured and installed.  We will be using a new process - utilizing "aggregate piers" for foundation stability.  We also expect the steel to arrive for the building itself sometime towards the middle of June.   The steel is being produced for us by Varco-Pruden in Annville, PA.

Once the steel is up, the speed of construction will really amplify.

Our intention with this facility is to provide a world class experience to all of our clients and employees.   The new Premier Subaru facility will be one of the largest Subaru dealership facilities in the Northeast.   The showroom will host more than 8 cars - and, our waiting areas will offer comfortable accommodations for more than 40 people - as well as quiet areas.  Our service department itself -will be larger than the entire existing Subaru building - and, will have 2 complete Express Bays, 2 alignment racks and more than 30 service bays.  In addition, we will have a Parts and Accessory Gallery, and, will have a Heritage Museum, where we will have some rare Subaru models - some never even sold in the U.S - for everyone to enjoy.

Our facility will be "Green" in every way and, will boast all new technology for resource conversation.

We believe that construction should be completed by January, 2019.

Our new Subaru facility is evidence of our commitment to the Subaru brand and, to providing our customers and employees with an unprecedented experience.

I would like to personally thank you for working with us in our current accommodations and, for your kind patience pending completion of this amazing new facility.

Very truly yours,
Robert J. Alvine,  President

 
---
2017- The All New Premier Subaru is Coming Soon

We are proud to announce that we are in the process of building a "from the ground up"
New Subaru Dealership Facility
in Branford, CT to better serve our customers.
This project, which will be located directly across the street from our current Subaru dealership, is in the development phase.  We have broken ground  and will continue construction throughout the winter and spring.
This new facility will be "state of the art" and will have an 18 car service drive, more than 30 service bays, 3 Express Service Lifts, a 4,000 square foot showroom and even a museum - where we will feature our Heritage Collection of Subaru vehicles (currently in storage).  This building will also be solar powered.
As construction progresses, we will continue to update this page as well as post construction and production photos.