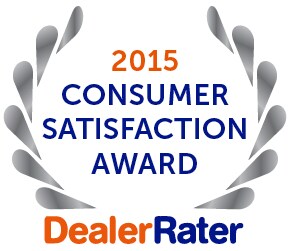 DealerRater has announced that Premier Subaru of Branford, Connecticut, has been awarded the 2015 Consumer Satisfaction Award.  This Award is an expansion of DealerRater's Annual Recognition Program of Top Car Dealerships in the United States and Canada.  The intention is to recognize a select number of car dealerships throughout North America for outstanding customer satisfaction as expressed through online consumer reviews posted on DealerRater. 
The Consumer Satisfaction Award is the latest award of many for Premier Subaru, who has also won the Subaru Stellar Care Performer Award, the President's Club Award, and previously, the 2013 DealerRater Connecticut Subaru Dealer of the Year Award.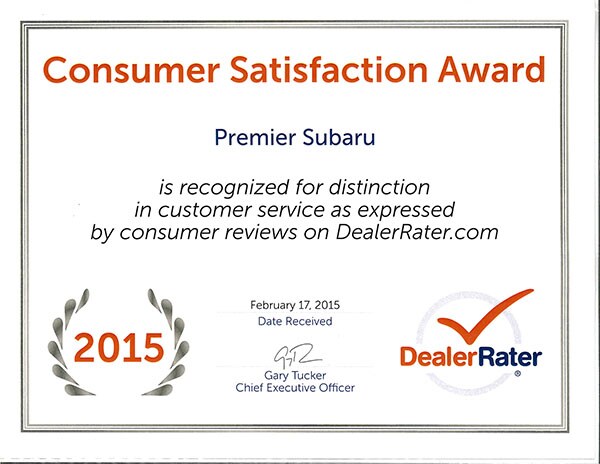 Please see below for some of our over 400 reviews!