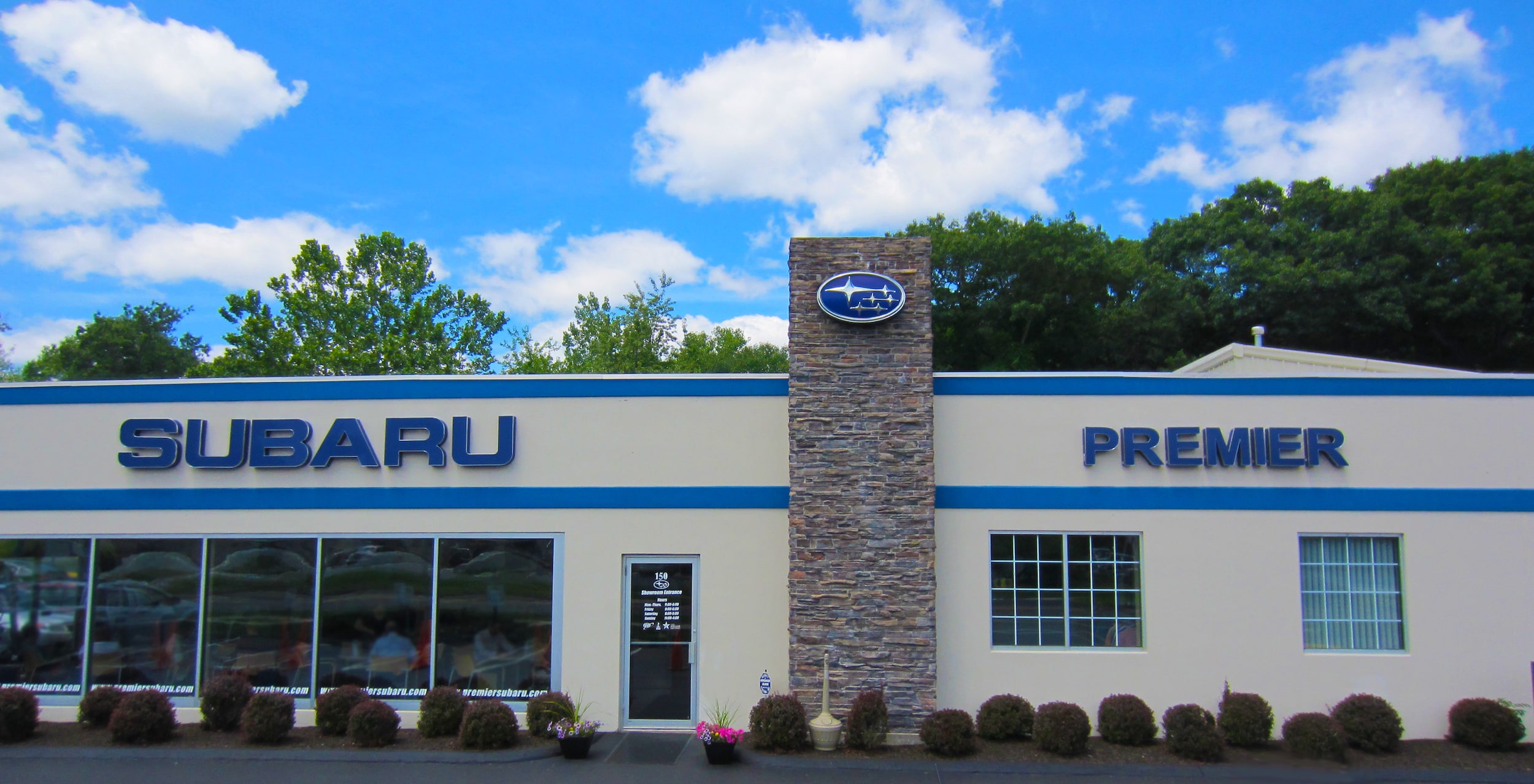 One thing the Premier Subaru team is most proud of is our commitment to the local area. For years, we have offered our inventory of fully inspected, used Subaru cars and SUVs to drivers down the road in Wallingford, CT. Take a look at some of the reasons that you and your neighbors continue to visit our Connecticut dealership for the gently used Foresters, Outbacks, Crosstreks and other Subaru models they want.

Multi-point Inspection: Each model that arrives on our pre-owned lot first undergoes a thorough multi-point inspection. The suspension, platform, drivetrain, the balance of the wheels, and the interior are all checked to ensure it meets our criteria. If we find a component that's substandard, or doesn't fit our expectations, we replace it. That way, you can have the piece of mind in knowing that your car is dressed for success-- inside and out.
Simple Auto Financing: Once you've figured out which car will suit your needs and tastes best, you might worry about the process of acquiring a loan. But at Premier Subaru, there's no stress to be had, especially at our finance center, where we cut car loan deals as easily as slicing bread. We'll take into account everything about your financial situation to ensure you get a deal that works for you in the long term.
Speedy and Comprehensive Service: Our goal is to get you off our lot fast and with peace of mind, but that doesn't have to be the end of your relationship with us! We have an on-site service center just about a half hour south of Wallingford on I-95/I91 or Route 150 that offers a fast and accessible maintenance solution for oil changes, tire rotations, and any other mechanical issue that may arise. We also stock car parts so you can accessorize, or replace any components of your vehicle easily.
Whether you are looking for an affordable Subaru sedan like the Legacy to drive to a small concert at the Oakdale Theater, or you want to drive an SUV like the Crosstrek to tours at the Paradise Hills or Gouveia Vineyards in Wallingford, you can find it here.  To learn more about our used cars at our Branford, CT dealership, serving Wallingford, East Haven, New Haven, and Hamden, contact our showroom at your convenience. You can also browse our new inventory through our website.