Why service your vehicle at Premier?
 

        

Premier Subaru realizes that you have choices in automotive service.  We thank you for choosing us.  Even besides having some of the most competitive prices in the business, ASE/SUBARU Certification and AAA Approval, there are lots of reasons why Premier exceeds our customers expectations every day. Read on for more!




All Subaru Service Departments Are Not Created Equal!
Premier Subaru is proud to be one of the highest-rated Subaru dealerships in the United States.  We seek to exceed your expectations every step of the way. 
Factory Traine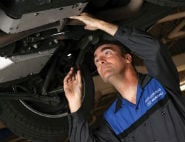 d & Certified Technicians. 

This means your vehicle will be fixed right the first time. 
This makes it easy to guarantee our labor.  Service work performed at Premier Subaru is guaranteed for 12 months, unlimited mileage.
Competitive Pricing for Parts and Labor.

Trained technicians ensure that the work is completed efficiently using only competitively priced, genuine Subaru parts. 
We make it even more competitive by
offering online specials here.



Genuine Subaru Parts & Accessories.

We use Genuine Subaru Parts & Accessories.  This ensures a proper fit and finish, so your vehicle performs to factory specifications.  Subaru parts and accessories from Premier Subaru are warranted for one year, regardless of mileage (except for wear item parts), or for the period of coverage remaining for the particular party under
the other Subaru Limited Warranties, whichever is longer.
Friendly, Award-Winning Advisor Staff.

 

Your satisfaction is our number one
pri
ority, 
so our staff members are all experts at exceeding your expectations. 
We've won Sub
aru
S
u
mm
it awards for our excellence in customer satisfacti
on.  Y
ou'll find t
ha
t
 our service consultants will
 go o
ut of their way to assist you with all
your needs.  
And Se
rvice Direc
tor Dave Harger and Service Manager Gary Christiansen is always available to help you, too.
Convenient Hours.

With service available from 7:00am to 6:00pm Monday, Wednesday, and Friday; 7:00am to 7:00pm
Tuesdays and Thursdays, and 8:00 am to 4:00 pm Saturda

y, you w

ill have a
wide cho
ice of time to arrange for servicing.  If 
you choose to wait for your c
ar, you can relax with a
cup of tea
or coffee in our comfort
able waiting area and tap into our fre
e WI FI.
  Can't get here when our department is open? 
Try our convenient Early Bird Service.
Shuttle Service.

Available to all service customers, getting you to and from home or work while your vehicle is being looked after.  The Premier Subaru Service Loaner Program may also be an available option if you purchased or leased your new vehicle from Premier Subaru.  Premier Subaru maintains one of the State's largest fleet of brand new Subaru models in our loaner car fleet.



Vehicle History.

An electronic and hard copy of the detailed vehicle history is kept for all work that is done to your vehicle/  This ensures (a) any warranty claims have fully documented support, (b) detailed records are kept available for you at any time, (c) With detailed records of all maintenance and other work performed, your vehicle will command the highest dollar available at t
he time of resale, (d) Also, if you are not already enrolled in My.Subaru.com
, we can assist you in doing so, then you can view this information from your home or work PC.
Training

.

Premier Subaru requires that our technicians and Service Advisors be trained
in all aspects of your vehicle's maintenance needs.  We know that needs to be done and tell you about it to ensure your vehicle remains reliable and bring you the most money at trade in time.
Latest Technology. 

By investing in the latest equi
pment and technology available, 
your car gets done efficiently an
d accurately. 
Programs Avai
l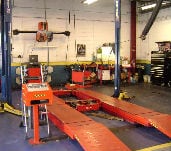 able

.

We will check our Subaru database every time your vehicle is in for service to determine if an
y product improvement programs are available at no cost to you and we will perform them as required.
Relationships Mean Something.

Premier Subaru strives to develop a lifetime relationship with our customers and so does Subaru.  Together, we do everything within our power to look after all your vehicle's service needs.
** Gift Cards are available! They make great gifts for any Subaru owner! Good for parts and accessories too!**